A world-wide Service Engineer network is available ready to offer Technical Support and demonstrations on relevant issues concerned on board the vessels and graphical logs reviewing; periodically vessels scheduling for attendance at convenient/major ports.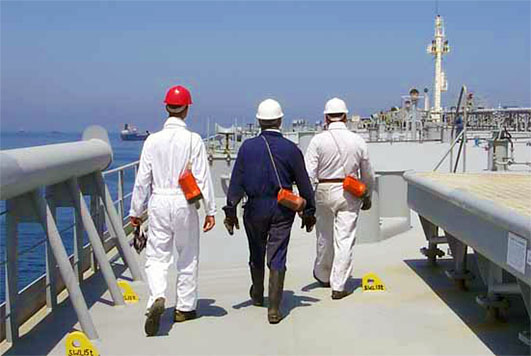 The benefit of providing qualified marine engineers for service is that in addition to being experts in the application of EUROCHEM INTERNATIONAL, they are knowledgeable in shipboard engineering disciplines.
They can effectively communicate with ship's engineers to avoid potential problems and maximize the effectiveness of EUROCHEM INTERNATIONAL products.
Boiler water test
Cooling Water test Analysis and other related services
Test-High Pressure Boilers
Boiler fireside Inspection
Boiler Waterside Inspection
Cooling System Inspection
Dosing Equipment Inspection
Cleaning Recommendation
Cleaning Supervision
Product Application Training
Sample Collection
Test Procedure Training
Bacteria Analysis
Boiler Water Analysis
Condensate Feed Water Analysis
Fireside Deposit Analysis
Cooling Deposit Analysis
Periodical reporting of Boiler and Main Engine Consumption
Boiler / Main / Engine Inspections/ Recommendations for chemical cleaning
Tank Inspection/ recommendations for Chemical cleaning
Central Gas Installation – Technical Support and installation Testing
Comprehensive Diagnostics management of Fuel and Lubes
Laboratory Fuel Evaluation Program
Sound Solutions Using Ultrasonic Systems
Technical Papers on Relevant Issues
Chemical Cleaning Services
Foam Analysis
Laboratory Water Analysis